As the world watches the Olympics this week, it is a good time to reflect on how sports impact families, neighborhoods, and nations. Sports have even impacted my family and relationship beyond imagination. What is it about sports that makes them so appealing and so inspiring?
Sports' Ability to Bring Nations Together
Sports have the unique ability to bond families together, and indeed to bring nations together. As the Olympics start this week, we see that loud and clear. The very nature of the Olympics is to use sports to unify the world, in their motto "to build a peaceful and better world thanks to sport." Atlantic Magazine reports, "Most everything about the Games echoes these ideals: the interlocking Olympic rings that symbolize the coming together of the five continents, the determinedly harmonious atmosphere at Olympic village, and the very existence of the IOC's Olympic Truce Foundation and its stated goal of finding "peaceful and diplomatic solutions to the conflicts around the world."
As the nation enjoys the Olympics that should have taken place last summer, there is definitely a feeling that we are all in this together: the pandemic, the sports themselves, and the connection between nations are all even more clear after the past year of crisis that this world has seen.
But the Olympics are not the only even that brings nations together. The Atlantic Magazine said, "Soccer's World Cup, too, is often viewed as an event so transcendent of politics and prejudice that even nations embroiled in war lay down their arms and come together for a few weeks to cheer on their national team." Soccer is the glue for many families, neighborhoods and even nations.
Love for Liverpool
I was six or seven when I fell in love with the Liverpool Football Club, (which Americans would call soccer) and this team I support has since become part of my DNA. It was also around that time that I moved from Iran to England to escape the revolution. When people uproot their life under duress, they leave everything behind: memories, culture, sports, history. I had to start over at such a young age. I was a blank canvas, and it didn't take long for Liverpool to steal my heart. I got involved with them through trading cards and never looked back.
My love for Liverpool has stayed with me all these years. Every time I watch them play, I become that seven-year-old kid again. Even during the workday, if my team is playing, I am yelling at the television screen. Soccer got me through many of my life's challenges, and it was a perfect outlet as a kid. And once I became a father, I wanted to share my love of soccer with my own kids. 
The Perfect Gift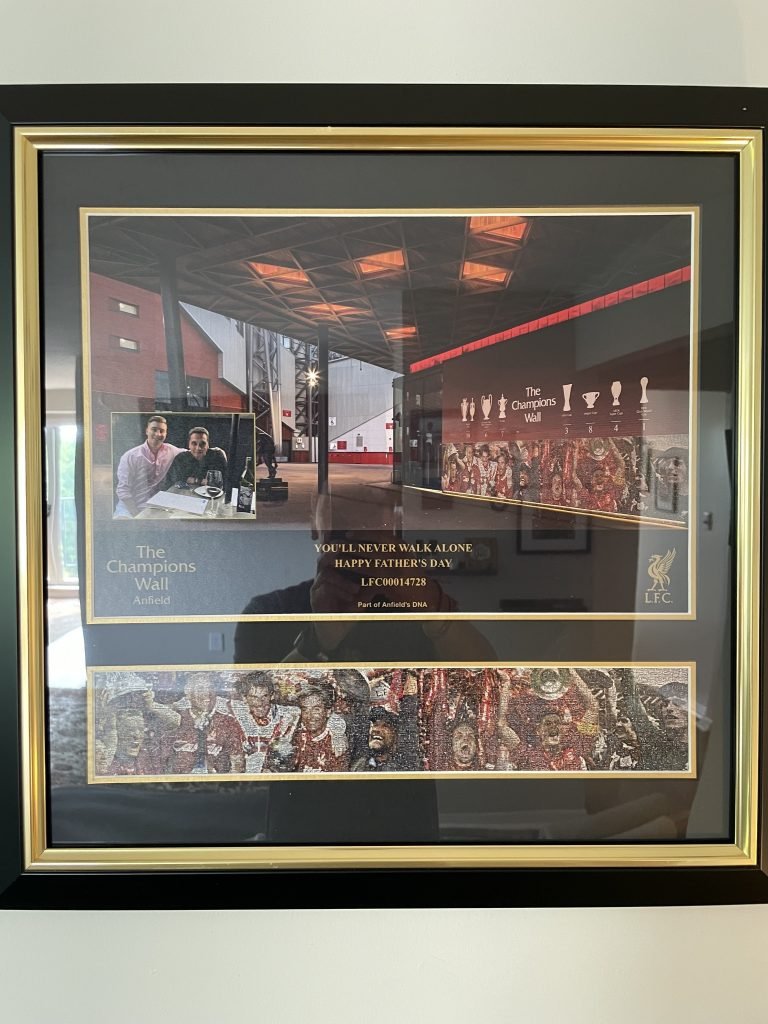 Once in a lifetime, the perfect gift comes along, and this happened for me this past Father's Day. My children, of course, have grown up surrounded by my love for soccer, and I've had the chance to coach them both on teams and in our backyard as they have grown. Little did I know they were truly paying attention and were plotting the absolute perfect soccer-related gift for me this past Father's Day. 
This gift was beyond special to me and serves as a reminder of all the ways that soccer has bonded me to my family, and especially my son. It is a most unusual gift, in that I could not unwrap it, but am hoping to visit it one day soon. What is it? My children purchased a spot in a mosaic for me in a place that matters so much to my heart: Anfield Stadium. Anfield Stadium, which is the home field of the Liverpool Football Club, and has been open since 1892 when Liverpool started playing there, was offering a special program for fans to send in pictures that will be immortalized in a mosaic mural.
Chasing Dreams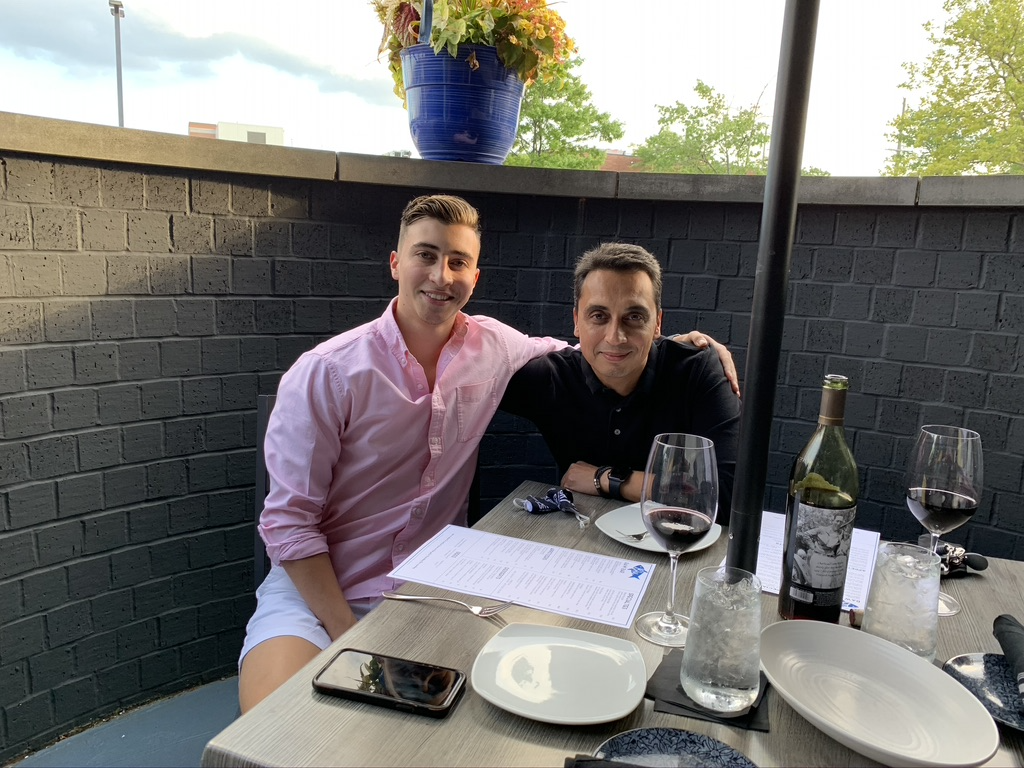 The bond between a father and his son is one of the most valuable bonds that two human beings can share. I was lucky enough to have a son, and of course, you always want your son to support your team. 
My son Zeki, who is now 21, was raised on soccer. We lived it, breathed it, and enjoyed it together. I showed him all the Liverpool club offered and raised him on a steady diet of the red, green, and gold flag. I thought I was creating another Liverpool fan for life, until that fateful day when he was about six, and started asking for a Cristiano Ronaldo jersey who played for Manchester United. I remember thinking, "This can't really be happening."
Every father dreams he will have a little boy someday that will share his love of sports. Although the dream didn't quite work out exactly as planned, this Father's Day gift has reminded me that soccer has bonded us in ways I cannot always put into words. And indeed, soccer bonds people around the world.